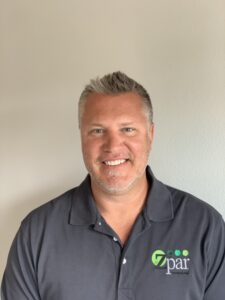 Keith Zralka
Owner & Operator
"If you are looking for a quality product with unmatched customer service, then you have come to the right spot."
Having a quality dust collection system will not only control the quality of air put into the atmosphere but think about a blasters ability to more effectively blast with good visibility. Are you blasting using a headlamp just so you can see the part right in front of you? If so you most likely are not equipped with a properly sized dust collector. Yes, some media types can be dusty. If that is the case you should have a higher rate of cfm movement through the booth.
If you have more than one blaster you should also have a higher cfm rate. There is no official set number that everyone must follow. Sure there is an industry standard but the scale is sliding. Consider all of these factors when sizing your dust collector for purchase. In the end with proper air movement you will do a better job of capturing the dust vacated by your room plus improve the environment in which your employees have to do their job. Improve the environment and improve the outcome.