Advancements in Spray Booth Technology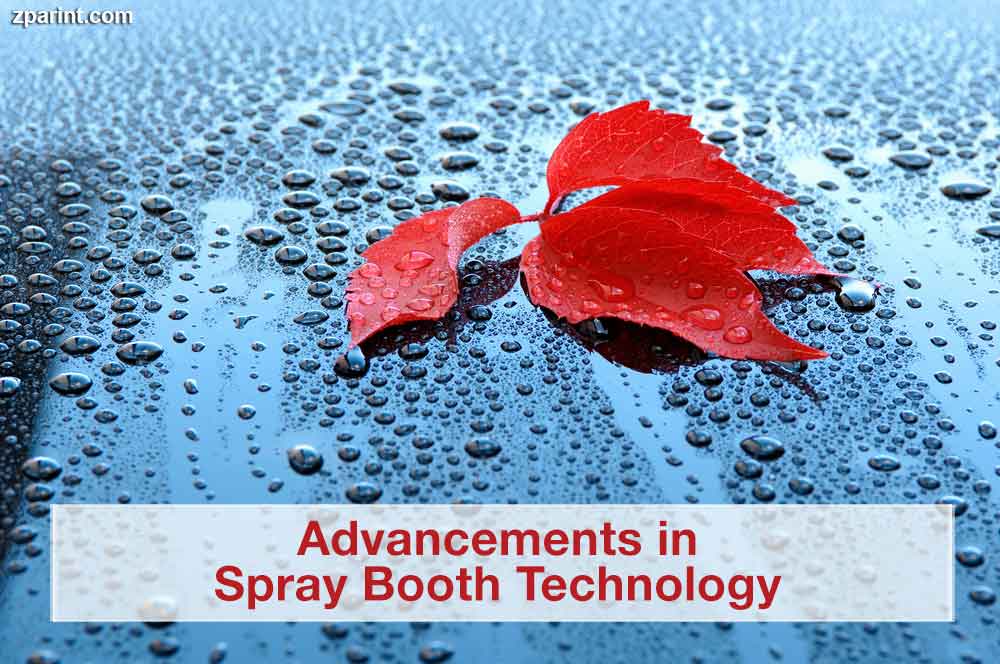 When it comes to a paint booth system, there are various options available on the market. Some are more sustainable than others. And as science and technology are evolving, there are specific technological advancements that have come forth in hopes of making this system more conservative and environment-friendly. The following are the latest trends in the spray booth industry: 
Aqua-Tech Paint System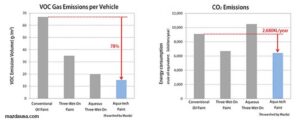 One of the advancements in spray booths is the Aqua-tech Paint System that was introduced by Mazda as a conservative measure to limit emissions of unstable compounds. The aim, however, was to achieve this without accelerating energy utilization and related CO2 emissions.  The Aqua-tech Paint System was designed to redefine the paint systems in the automobile industry. It involved formulating a low-solvent paint that would contain water as a diluent instead of the oil-based paint systems in an attempt to conserve energy consumption. 
Energy Saving Paint Booth Air Conditioning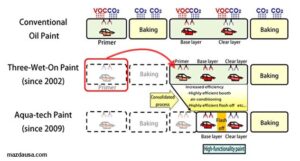 The paint booth requires an air-conditioning system to secure the paint on the surface it is applied. An alternate approach to conserve this energy came from an emerging trend that provided promising results. A consistent rate of drying was needed to balance the water content after the first coat was applied before proceeding to the second. Conventionally, this meant a more significant expenditure of energy in terms of air conditioning and temperature control. And mainly because a paint booth is a vast space which naturally requires a more robust system of air-conditioning. 
Therefore, this energy-preserving paint booth air conditioning managed to balance the number of water vapors by making modifications inside the paint booth. The result was a considerable decline in energy expenditure during the entire paint procedure. 
Three Layer Wet Paint System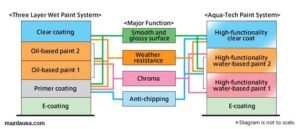 Another trend in the paint booth system is the three-layer wet paint. It comprises applying the primer, base and topcoat and a single drying procedure on it to completion. This is again, a conservative approach as it reduces CO2 emissions and any unstable compounds as opposed to the traditional methods. This is primarily due to the application of low-solvent paints which can be administered subsequently without having to dry each layer. 
EcoProBooth 
The EcoProBooth is an environmentally friendly procedure that brings together three painting systems in one booth. This not only saves resources but also manages time. It also makes air recirculation efficient enough to conserve energy and also CO2 release. There are around eight robots that assist the entire process, including painting the interior and exterior of the surface. This was a part of Dürr's future paint shop concept which is designed to be efficient with time, energy and resources. 
How market needs could change things for 2021
With the pandemic upon us, a lot of changes have occurred in the international market for almost all industries. The global coating spray booth market inevitably had to endure a lot of hardship at the hands of the pandemic. But, the good news is that the spray booth market is optimistic and believed to expand further in 2021. The market growth is expected to increase over 5% CAGR as the pandemic has been labelled to have a "neutral impact" on the industry. The impact of COVID-19 has been indirect. 
According to Technavio, the paint booth market is expected to expand by $997.62 MM between the years 2020 – 2024.  
Final Thoughts
If you look at the optimistic market predictions, it is safe to say that the spray booth industry will soon catch up with expected growth in the near future. That being said, Zpar International is your one-stop solution to finding a product that suits all your business needs. Zpar International specializes in spray booths, paint booths, abrasive blast booths, powder booths, dust collection, batch powder ovens, and more. Get in contact with us today at 503-778-0212!