Abrasive blasting is an industrial cleaning operation that is very common for a wide range of industries from the automobile industry to shipbuilding and more. When performed properly, this process helps in effectively cleaning a variety of industrial machinery surfaces in a markedly convenient and hassle-free manner. Also, abrasive blasting is sometimes used to prepare the surfaces of machines for painting or even sealant applications. However, since this industrial operation leverages plenty of force for the job to be done well, it is always essential that the workers have the right accessories which can safeguard them from the various hazards that are rife in such operations. 
The occupational safety & health administration (OSHA) has put in place strict regulations when it comes to the personal protective equipment (PPE) operators should always be armed with at all times. Employers are expected to provide their workers with these abrasive blasting accessories. They are as well required to make sure their operators adhere to the laid down safety precautions to get the job done safely. Employers are also encouraged to guarantee the various abrasive blasting equipment are safe to use and their workers are properly trained to use them. In turn, this necessitates regular inspections of abrasive blasting equipment and the use of the right abrasive blasting materials.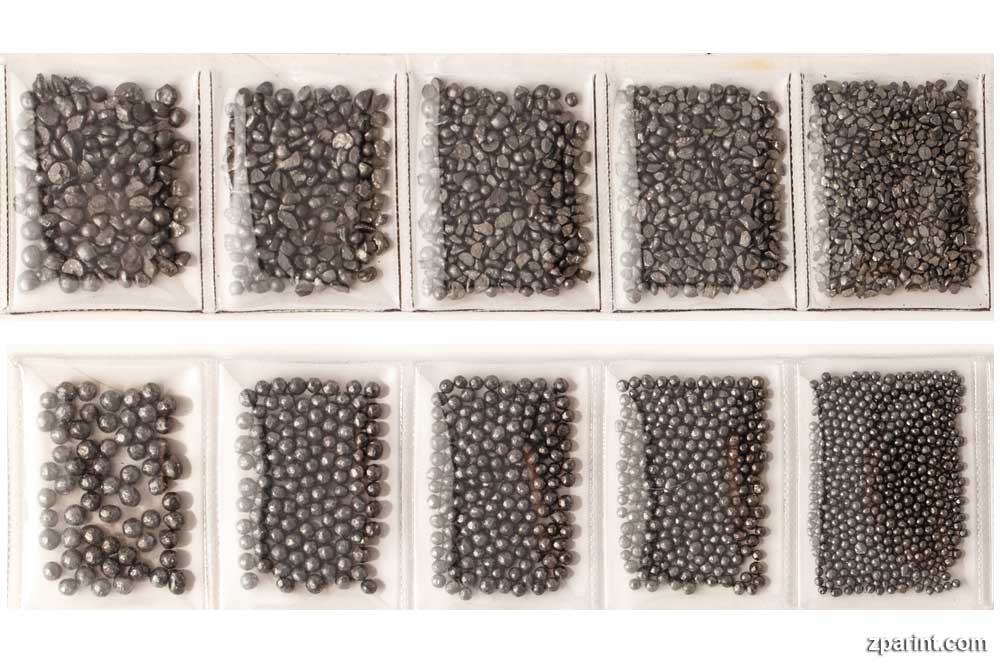 What are the materials used in abrasive blasting?
The exact sorts of abrasive blasting materials used in these operations tend to be determined by the kind of application being undertaken and the coating requirements. In the first place, there are glass beads which are noted for being an eco-friendly solution. They are made of recycled glass, are devoid of silica, and are designed to clean industrial machinery surfaces rapidly, without having to remove a lot of metal from the substrate.
There is also aluminum oxide that is an extremely versatile abrasive blasting material derived from bauxite. Aluminum oxide may be utilized in diverse applications including glass etching along with rust removal. 
On the other hand, there is silicon carbide which facilitates rapid cutting speeds and shorter blasting times, and is usually utilized to prepare machinery surfaces for coating. This abrasive blasting material may be reused, which goes a long way in minimizing the cost of performing these cleaning operations. Lastly, there is steel shot that is designed to help in carrying out challenging and heavy-duty applications. All these materials are normally run through the substrates at high frequencies and there is always the risk of rebounding missiles that can harm the operators. Let us now take a look at some of the most common abrasive blasting accessories workers are expected to be supplied with before undertaking this industrial process.
Respirators
The right respirators are an essential piece of abrasive blasting equipment. Their primary function is to prevent dust from finding its way into the lungs of workers which often results in breathing issues. Generally speaking, there are 2 main varieties of abrasive blasting respirators, which are the tight-fitting and loose-fitting models. The first works well to deter the intake of dust, but only when they are sealed appropriately. Tight-fitting respirators, however, don't deliver the same level of protection when compared with the loose-fitting kinds since facial hair including stubble may at any time break their seals and expose the operator to dust.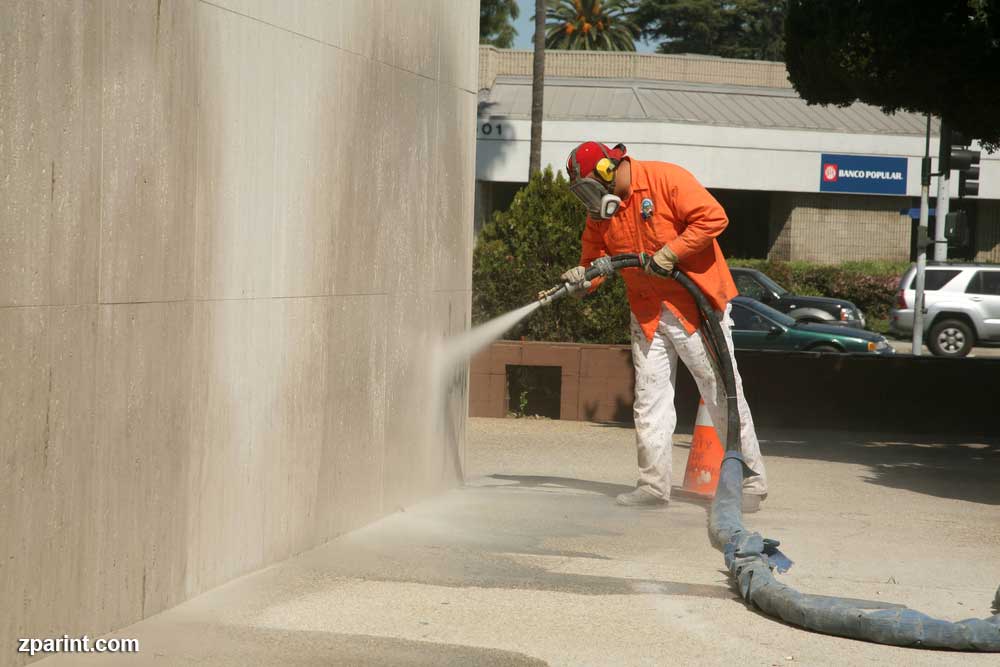 On the flip side, loose-fitting respirators are specifically designed to rest on the user's shoulders and tend to be much more comfortable to wear than the tight-fitting alternatives. They as well deliver better air circulation towards the head and neck area, and this ensures the worker remains cool. The latest innovations in these products allow them to cool the incoming air before it is distributed. This delivers advanced cooling of both the head and upper body. Finally, the finest respirators on the market also deliver superior vision in diverse applications including chemical stripping, spray painting, or even coating.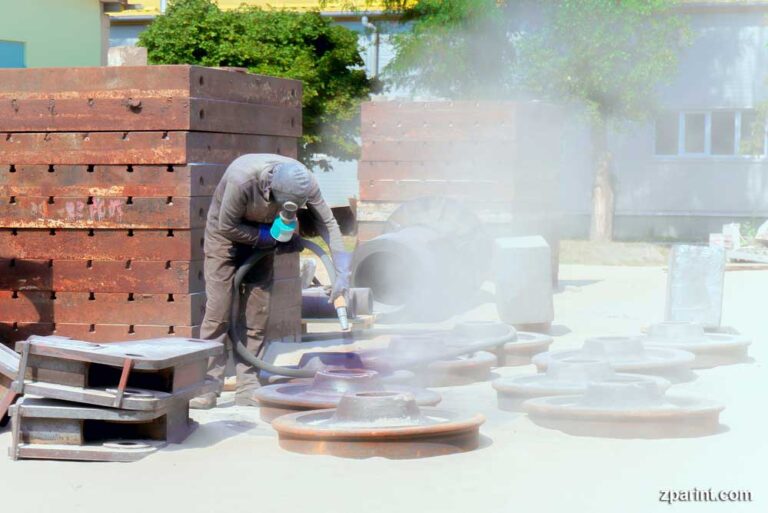 Blast suits 
Blast suits are made to improve the comfort of abrasive blasting operators and also protect them from abrasive rebounds. The best blast suits to be had in the market are crafted with heavy-duty materials that integrate sweat-wicking and breathable properties. This ensures the user remains cool and can even significantly improve their productivity.
Blasting gloves 
Abrasive blasting gloves, like blast suits, are made with heavy-duty materials including leather. The finest blasting gloves come complete with double-layer palms, additional outer leather strips, soft inner lining, and even kevlar stitching.
Climate control devices 
Climate control devices are special gadgets that are designed to optimize the comfort and productivity of abrasive blasting operators. This is simply brought about by their capability to deliver hot/cold airflow control.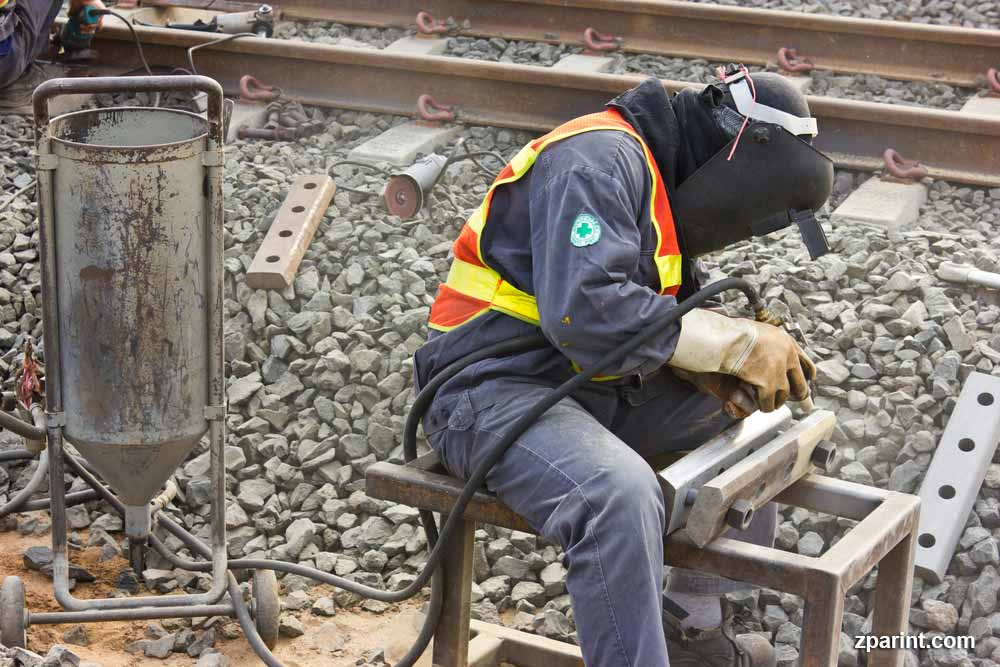 Hearing protection 
Abrasive blasting workers require effective hearing protection since blasting equipment's operations are very loud and run at high frequencies and decibels. Hearing protection is usually included in loose-fitting respirators and may be attached to tight-fitting respirators. Some of the latest models feature integrated communication systems. This makes it easy for workers to communicate with each other without being forced to remove the hearing protection or respirators.